So goodbye August and hello September, August ended up being mega, which considering it is normally a month that can be a little quiet due to summer holidays and the like was most excellent! I sound (in My head) like a stuck record sometimes but I am sincerely grateful to all those that came to see Me, thank you so much I really do appreciate it!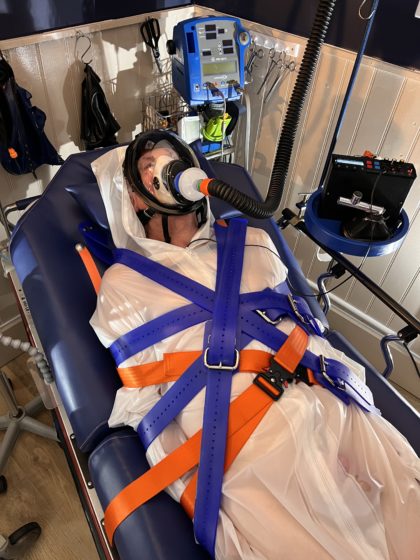 I have lot's of new toy's and I've been having lot's of fun as you can see in the picture above, thats one of My special boy's who I call GP short for Guinea Pig! I love playing with him and love testing new things out on him, he is of course very game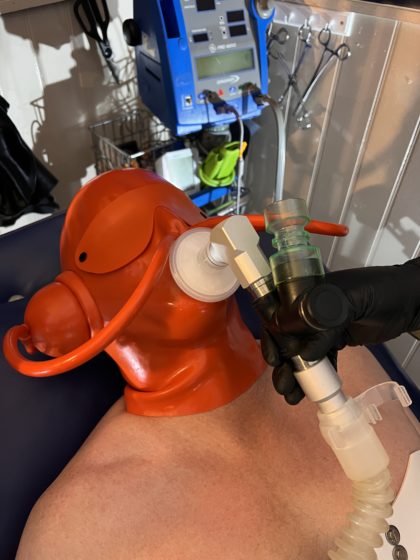 So I can't not mention Patient R before we get into September proper I'd published last months blog on the 28th and he rocked up on the 30th, always fun, always enjoyable and with NurseJolene too so a great session…..ok ok onto September…….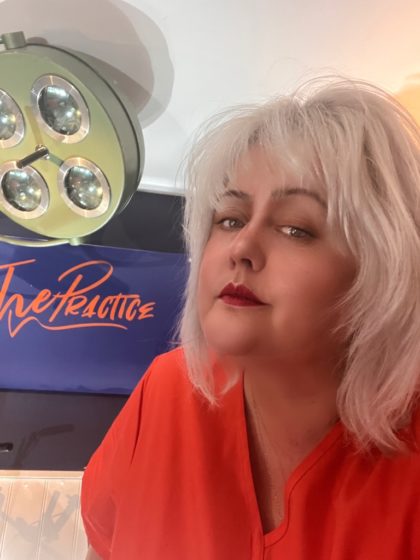 Just a random picture, I hate all of My pictures but hey I do love My orange scrubs. September is looking good I already have lots of forward bookings and I must admit I have about 20 unanswered emails which is not like me, I fell asleep in front of the TV last night and so didn't reply, busy evening this evening, I shall get them done whilst #1 cleans and cooks….I hope he does something nice
Already I am thinking of the end of the month….they say you shouldn't wish your life away….a week off, I don't normally take a week at this time of the year I would normally try and do a couple of long weekends, but it has been so long since I had even a day off #1 has insisted on it, he is not wrong! if you don't rest before you know it, it's Christmas and you're dead on your feet……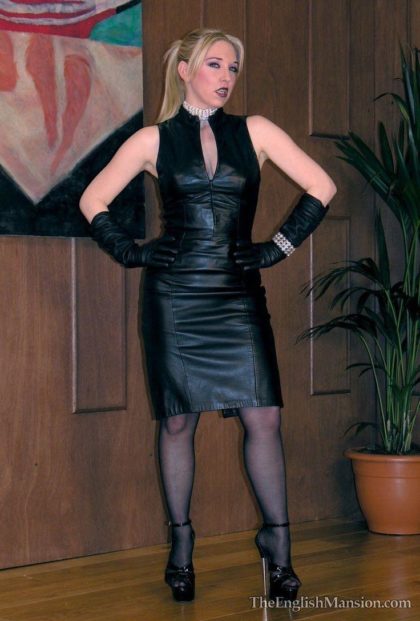 I am going to My beloved Isle of Wight but I am also going to stop off in Wiltshire for a couple of days and spend some time with the three above, MistressSidonia, MistressJane and that cheeky girl Dominant dolly it is a fair few weeks now since we all caught up so a good catch up and a nice meal or two methinks…..Good company and good food, sounds ideal to me.
The AirB&B looks good, I do love an AirB&B so much better than a hotel IMHO, your own front door, a kitchen so #1 can cook Me nice things and no noisy guests in the corridors when you're trying to get to sleep, perfect…..I'm quite the AirB&B queen if truth be told though most of My stays do not include #1 the poor cuckold boy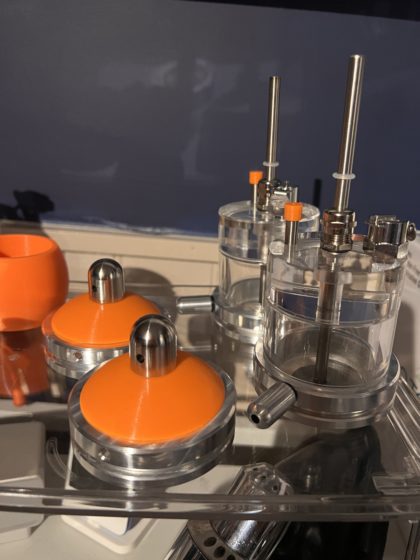 More new kit, maybe it should read more nipple kit, what it definitely should read is how lucky I am to have a 2nd visit from My Guinea Pig already this month, someone to be My tester…..and lets be honest it is always nice to play with someone you like to play with….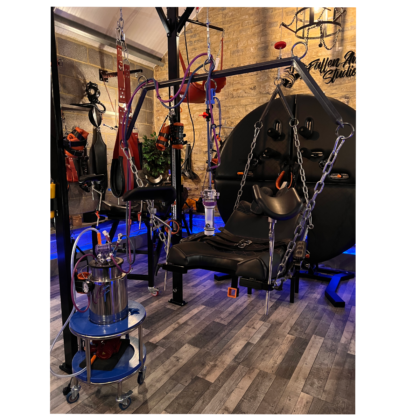 I do still get to play in My dungeon on rare occasions, and although not in there much I do still pride myself of its layout and content and so am constantly swapping kit in and out the kit above is a suspension hellion and I have to say it is spot on, a really really nice piece to use and totally unique in the BDSM world being My very own design, so bragging in the dungeon now too….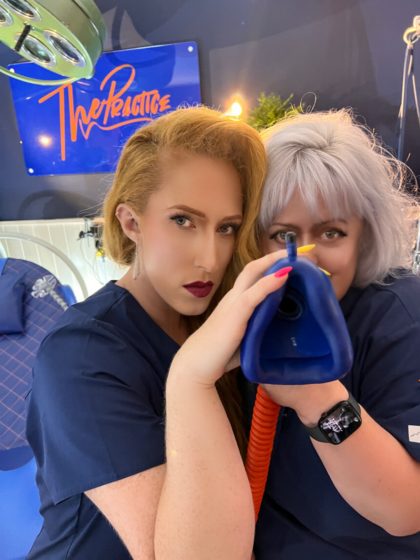 Not all good news, after only a very short stay at The Practice Nurse Amber leaves us, a real shame, she was very very good, she was very very popular and was booked a lot, unfortunately it transpires she has a very possessive partner, I will be very sorry to see her go, she was great fun to play with and a really all round nice Lady……just on the same note all those out there, Myself included, give a thought to your supportive partners, they are very special people…we are not all so lucky!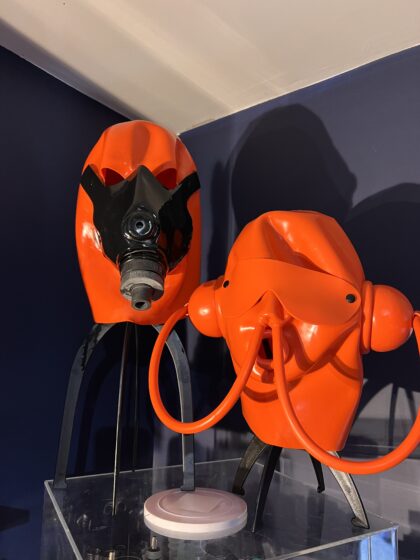 Back to bragging, another new hood in the Studio, of course made by the very best Studio Gum, I seem to be collecting a large amount of latex and without spoiling the surprise I have 4 very large new pieces on order. I really am looking forward to them arriving, don't worry I am far from turning The Practice into a latex style suite, very very happy you all are, as am I with the traditional style but hey, why not the best of all worlds….
So at the ripe old age of *><*  I am very shortly about to have My first Tattoo, some script, something apt to Me, personal but I will share when done, just to let you into a secret I am absolutely shitting Myself, #1 has ordered Me some numbing gel and I shall be applying the whole tube before I go….when it comes to pain I really am a giver not a taker! 
Just another weight loss update, a little slow this past couple of weeks, I have as I said previously not been on a diet per say just eating clean with the long term goal being to remove all the weight put on this past 5 years due to the thyroid or lack thereof, so in total I have now lost 28.6 lbs in 14 weeks. A little under 2.5lbs a week, overall that is sensible and sustainable weight loss….I still have a ways to go but already feel better in Myself, my next goal (mid term) is to be lighter and feeling better again about Myself by Christmas and within reason by Easter be back to somewhere near where I was before this 5 year disaster all started….I will of course take a couple of days off over Christmas to enjoy the normal huge dinner, bubble&squeak and cold meat and table chocolates, but it has to be said the way #1 is prepping My meals I am not craving anything at all so having no real trouble with cravings or the like, I eat cake or ice cream most nights
I'm not on commission,  I wish I was! but I really can't recommend this machine enough, with #1's secret formula it is 2 full pints of ice cream that looks like ice cream, tastes like ice cream and is under 200 cals there is a blend in option at the end so it has the taste and texture of your favourite Ben&Jerry's or Hargen Daz for those that don't know 2 pints is about the size of the tubs that Ben&Jerry's and the like come it, it's big, its bad, its beautiful….
Ok,I know a little early but thats September done for Me, today is Monday the 25th, I am in session tonight, Tuesday, Wednesday and Thursday then Friday away for a few days, read above, I am so looking forward to it, I can't begin to tell you…so I am going to sign off for this month and will blog again on My return, stay well out there and stay safe, many thanks to all that have been to see Me making it yet again a really busy month……….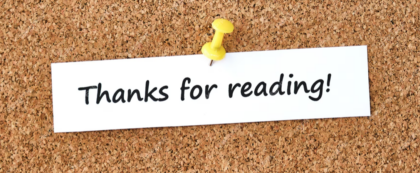 Sara   ……………