So January the 6th as I start My first blog of the year, here I am all back off My hollibobs refreshed and fighting fit….A lovely time on The island of Wight, saw My dear old Mum and caught up with some of the Family, much running about on the beach with the beautiful fur baby Murff…..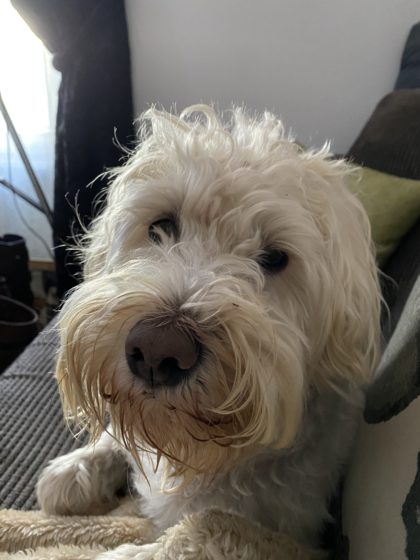 I say it every year, he loves it so much there it's like an enthusiastic youngster on an outward bound course, he is shattered when we return, that was yesterday and he has done little but eat and sleep since we got back…..a bit like #1 😂🤣😂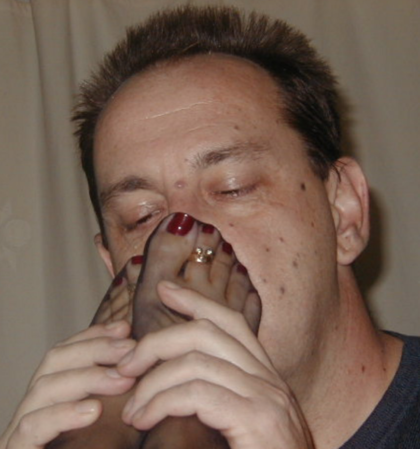 Feet, I know feet, sorry to all those not into them and to those that are, enjoy, I was just chuckling to Myself I have an appointment in My dungeon next week and as if thats not strange enough it is a new one to me, I am still in the dungeon most weeks but with regulars this is a foot worship session with a new to Me submissive, I can't wait I wonder does he need corrupting 🤩 there is life in the ole' gal yet!!!!!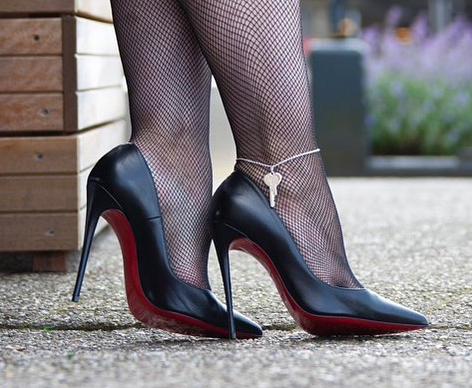 So I have no resolutions as such for 2023, I'm not a believer in them, some things will remain the same, another 24/7 365 year of chastity for #1 that goes without saying, I am but one, at the most two, appointments off being sorted out regards My thyroid, so no diet although I do need one, but a good old fashioned 6/1 clean eating regime will see continued weight loss, I find it easier to eat clean then have a treat day than diet, with diets it seems a slog to get to a weight then an all out war on food to put it all back on again, however as I now have enough medication to replace the thyroid I lost I am confident of getting back to My old dress size and fighting weight…..watch out I am apparently epic once I'm there, an old lover told me that some years back so I'm guessing it should still be true, My current lover could be in serious trouble 😮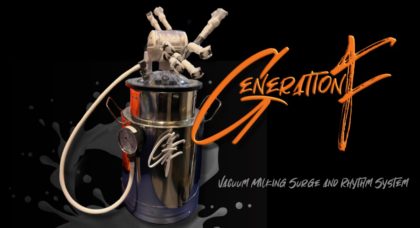 Outside of the world of all things Medical, and into other aspects of My life, this year will see My Milker The GenF complete, I recently built it an independent website to be launched soon and some things (attachments) in production, some on test by the end of 2023 I will have a complete range for it, not only looking spic and span but functional too, I have rejected as many as I have produced, it has of late caught Me out a little in that it is making more sales than I allowed time for but I would say thats no bad place to be….there are 2 more exciting projects in the pipe line also but I'll announce those when due……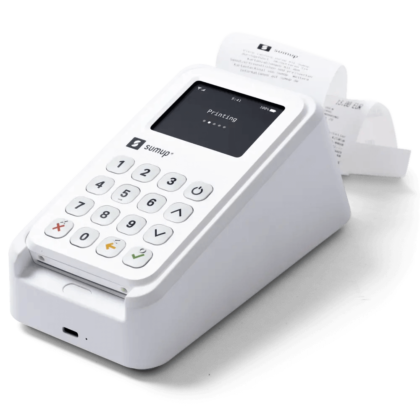 Ok so moving back on to business, I have been asked many times over the years about paying by card, so much so that I have now gone ahead and got My very own card reader🤩 so I am pleased to announce from the publishing of this blog anyone that wishes to, can pay by card, if you want to do so then obviously you won't be billed MedicalMistress 😂🤣 more a suitably non fetish name, I have My account approved but have not set up My machine yet so am a little undecided as to what will show up on any statement…I'm sure I'll come up with something really boring and non suspicious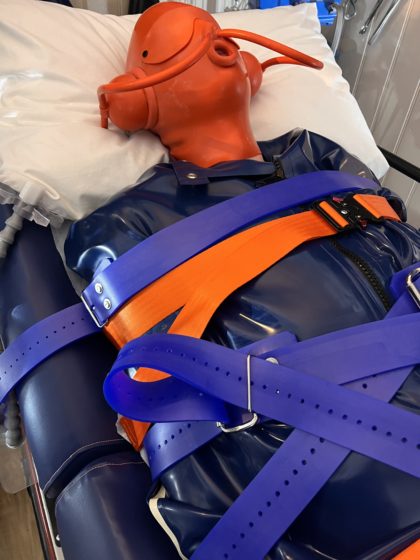 I don't often take pics during session unless folks ask Me, here you can see My new StudioGum Sensory depravation hood in action, I love it…..so rather than Me trying to remember to ask if those that visit want pictures just say, I'm happy to take them be they for you or if you allow me to use them…..just thought that worth a mention👍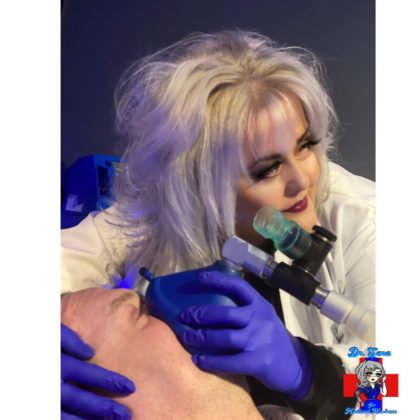 WOW where did this month go to, it's the 24th today, the days have flown by and I have not stopped, two breaks this week one yesterday to deal with a little something and tomorrow, a nice jolly day of a fashion..
Tomorrow that'd be the 25th I am being visited by Miss L'Mour and Mistress Jane two very good friends (thats in real life) and there will be some planning and plotting done, work of a fashion but very much more about the company and staying in touch and did I ever mention that Mistress Jane is a wonderful baker, her Bakewell tart is to die for…..
I love Mistress Jane very much but it has to be said she has a major flaw in her personality, she loves to tease, look what she just sent me pictures of not one but two Bakewell tarts in the oven, I'll be up early with the excitement…..no I'm not joking🤩
Well what an absolute cracking day that turned out to be, I am friends and I mean friends not online acquaintances with both Mistress Jane and Goddess Vivianne L'mour but yesterday was the first time they had met, they of course got on like a house on fire, you always find your own in life or so they say….we have scheduled in some work dates, or workdays of a fashion, I'm sure when the time arrives the publicity machine that is Mz L'mour will let you know in all the usual places….#1 did a curry there were also sandwiches, nuts, crisps etc etc and Mistress Jane brought cake, from lunch time till way into the night we laughed and chatted, gossiped and generally put the world to rights, it was a welcome and lovely break….
Just a passing thought to finish off with, I like to try and be profound on occasion, and sometimes I just like to be plain honest….once again many thanks for reading and I'll type more nonsense next month till then all the best Dr.Sara xx