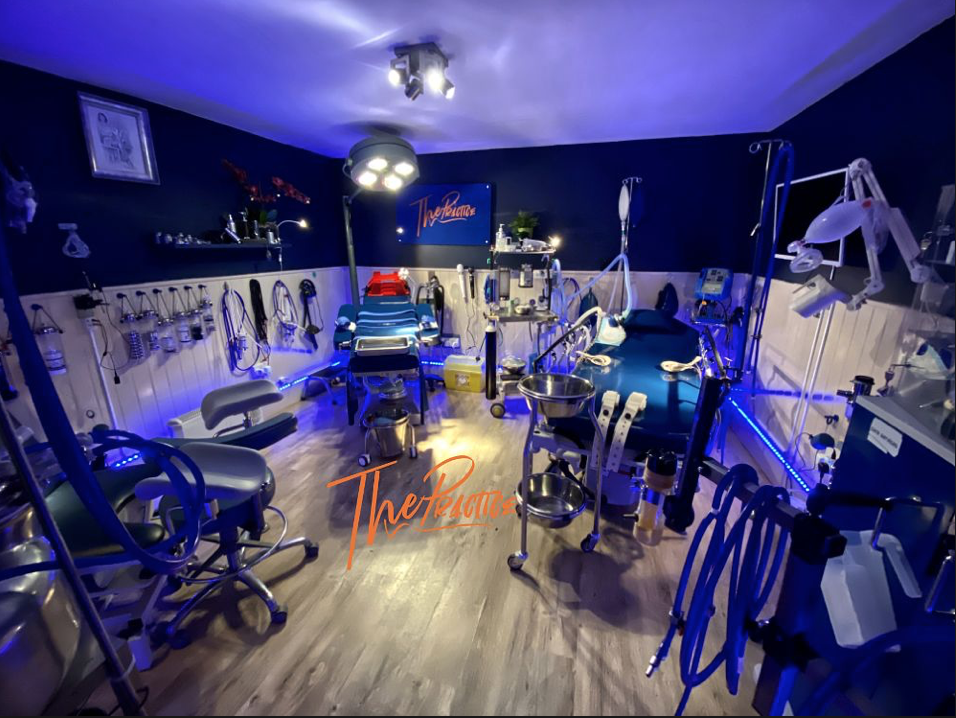 Well what to say, My beautiful medical room, The Practice, the only thing missing is tumbleweed scrubbed to within an inch of it's life ready for the return from this awful virus, Covid-19 or CoronaVirus call it what you will, I know what I call it but do try to refrain from swearing in My blog's, you never know who's reading…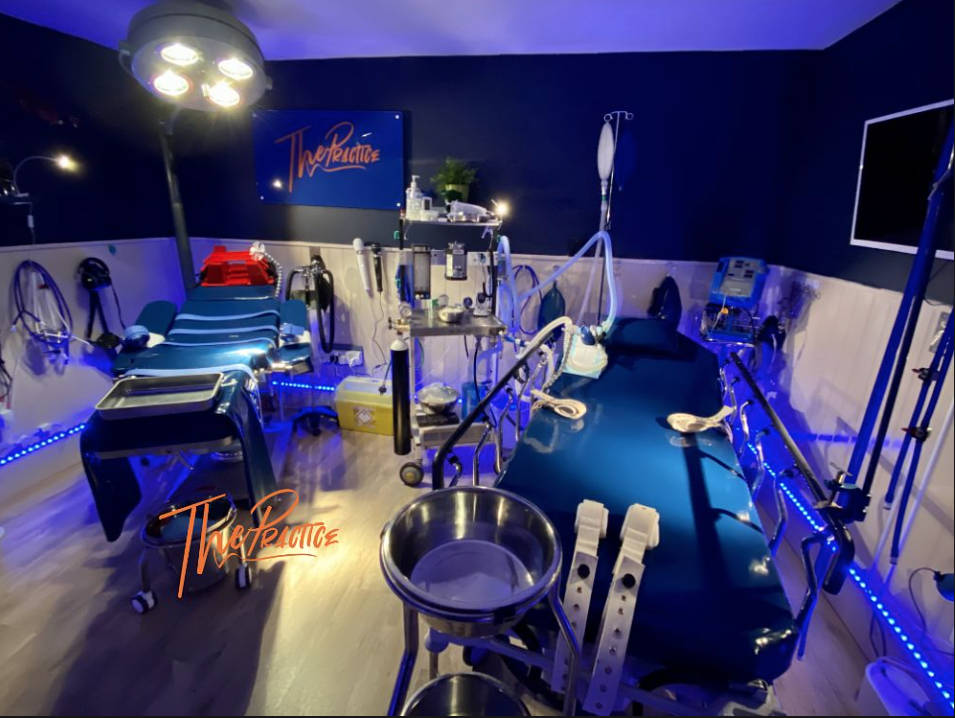 Three months have passed quite quickly it has to be said, I mean who knew! I had no sooner finished giving the whole place a total revamp than Boris came on the T.V. and ordered us all to close, talk about devastated, so being a good girl 🙄 I did as I was told and closed, I really can't remember how many came through the door between revamp reopening and lockdown 6 maybe 10 maybe, no more so the place is all things considered pretty shiny pin new…..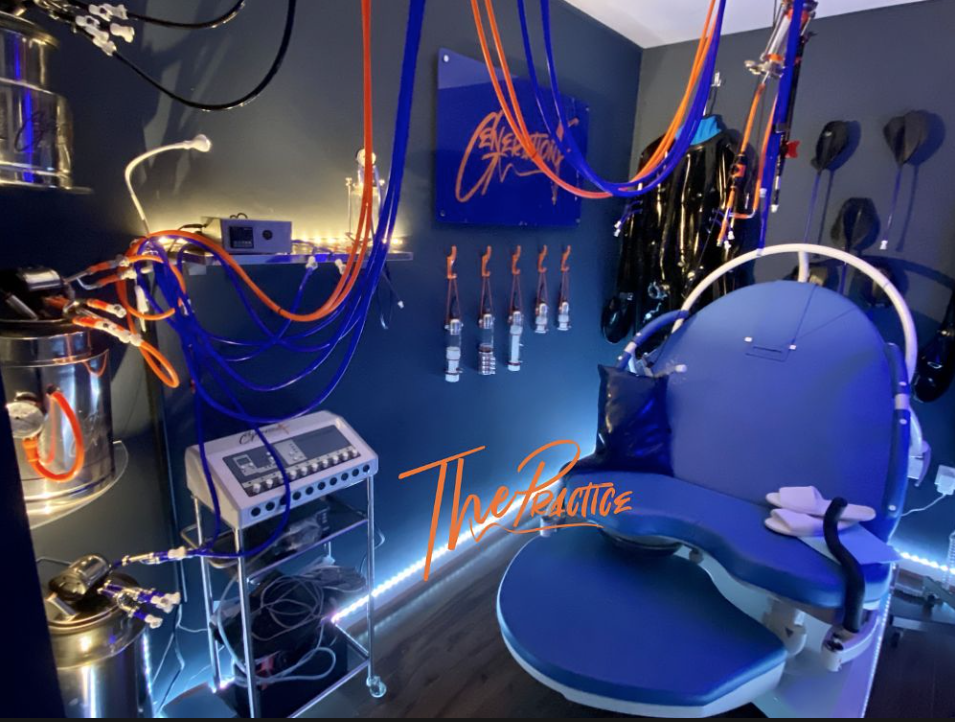 Everything came out of the whole place, a total repaint a changing around of a few things and the addition of a few things and all went back in again, that would be the main room I'd be talking about😷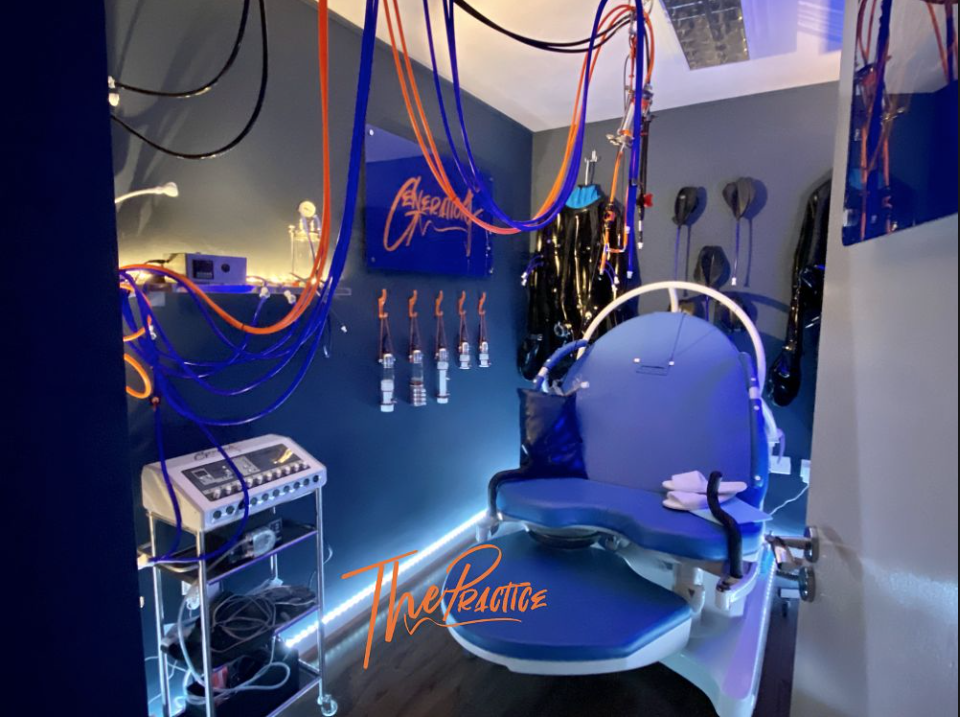 The smaller room, has had a total face lift and change of use too, no longer a consultation room which in reality meant somewhere decked out with medical kit where you got changed at the start and had coffee and cake at the end, now it has a function and is dedicated to pulsation and suction and vacuum suits, a stand alone room and it works, the appointments I had before Boris made his announcements were exceptional, watching them all fall out of bed after the announcement was it has to be said nothing short of heart breaking….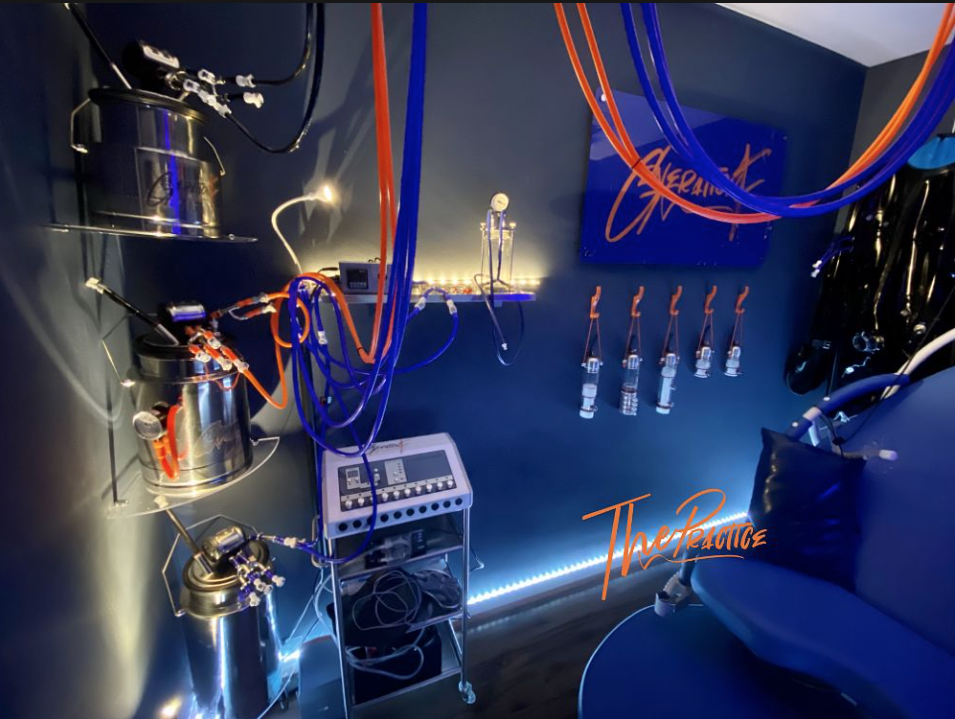 The guys at Serious Kit developed two suits, both of which you can indulge in at The Practice, however as those that visit regularly have come to expect, I'm not often content with standard and both mine have been pimped, making them not only more functional but also unique to The Practice, in both you will be absorbed by the vacuum and suction that the suit delivers, a bondage feel like no other, latex encasement and sensory fulfilment, electrics and the bonus of my additions.
These electro vacuum suits both rely on suction and pulsation being delivered, and here we are very unique, our chossen Milkers, and there are four of them are provided by GenerationF, new kids on the block, but right at the front of the queue when it comes to delivering function, reliability, superb quality and attention to detail. These guys have hit the ground running and really are at the top of their game. I have been the test bunny for GenerationF this past 12 maybe 14 months and am so impressed I have got rid of all My other milkers and am a GenerationF girl through and through….They are launching in the UK soon, I'll blog when they do!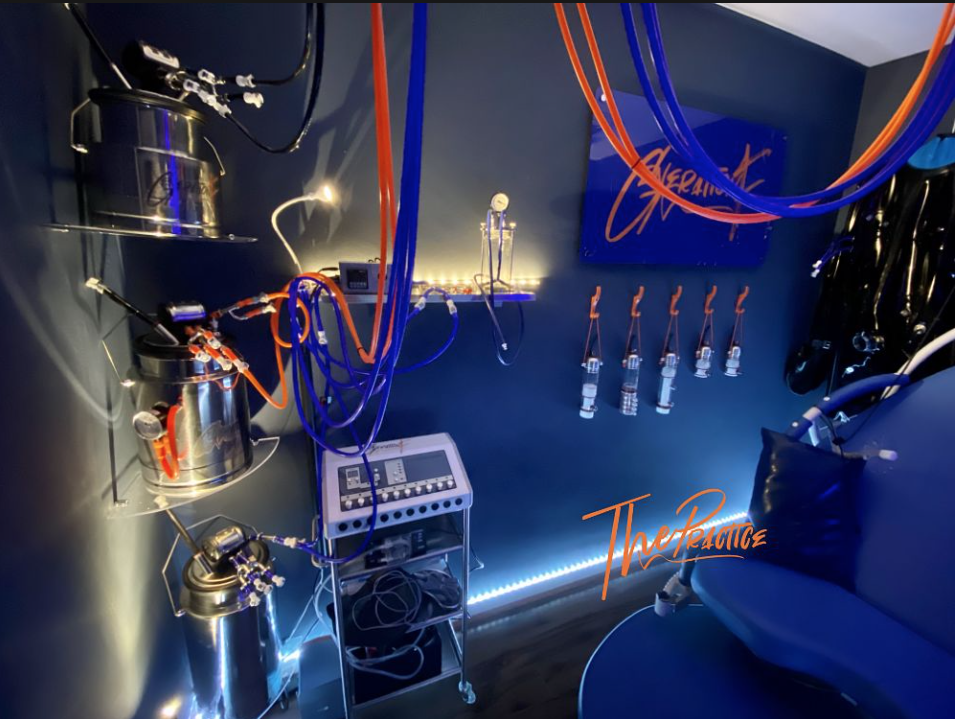 Both suits are reliant on a little bit of electric magic and this is supplied by a ten channel GenerationF Electro stimulation machine and 4 Erostek power boxes add into the mix. and what a mix, it is awesome if I say so Myself🤩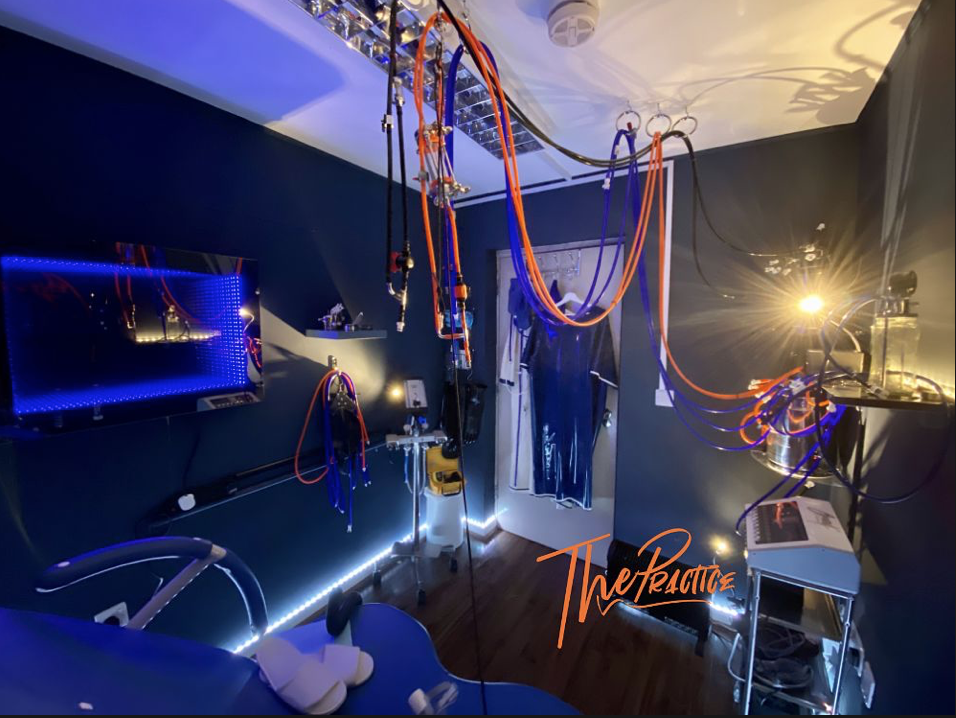 Now the waiting game begins, Boris has already announced the lifting of many restrictions and so it is clear to see that it is now just a matter of time before we can all return to our kinky pursuits, I for one miss it massively as does My beautiful assistant Jolene, we both are chomping at the bit to get back to it….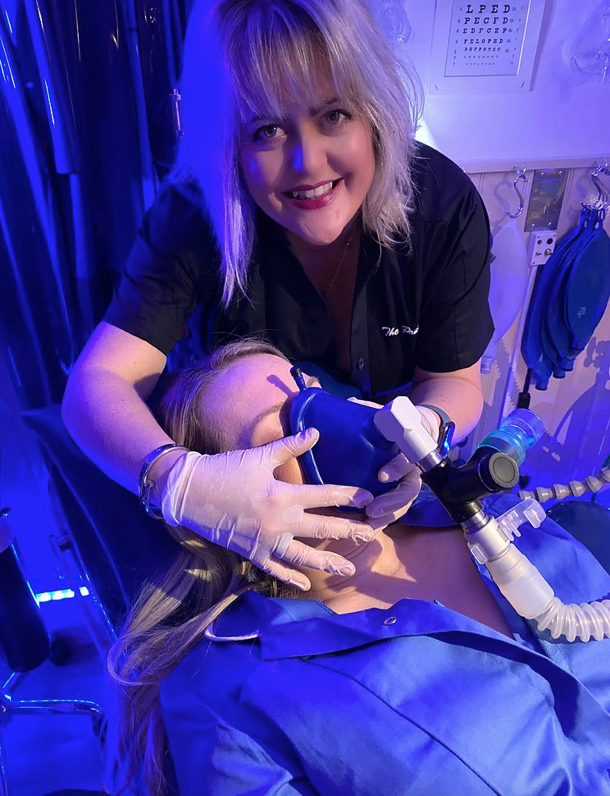 And talking of Jolene, above you can see her in her role as Patient Jolene, a role she genuinely loves Medical being her thang!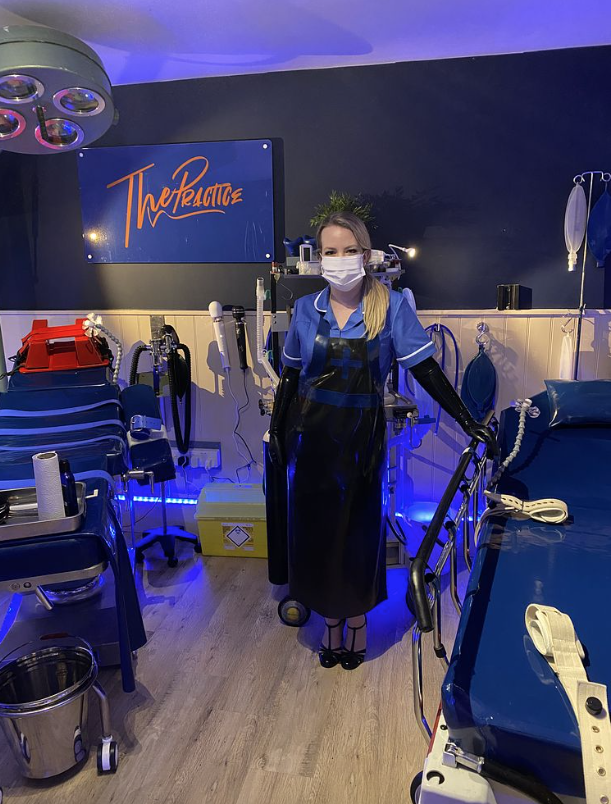 And of course Nurse Jolene, My beautiful and wonderful assistant, a role she equally enjoys, we often joke and call ourselves a Two-Four as the price you pay for us together is the same as most Medical Mistresses charge for just themselves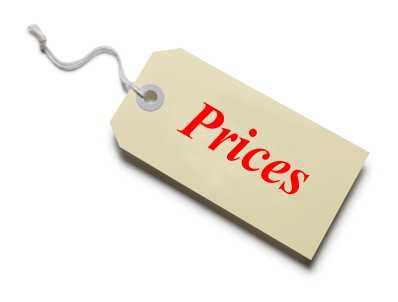 Anyway, talking of prices I'm sure you'll all be pleased to hear that even though Covid-19 has cost a small fortune here at the practice prices remain the same, £200 Ph for Myself, £250 Ph for Myself and Jolene in either of her guises and no hidden extras for disposables the price you're quoted is the price you'll pay.

To all the gents and ladies that have stayed in touch through this rotten pandemic My sincere thanks to you all, it is so nice with things the way they have been to at least not worry if the business will return after all this is over, I sincerely hope you are all safe and well and I will look forward to seeing you all again very soon….