I often feel with these blogs I'm bragging, look at Me look what I've bought now, I never mean it this way, I hope those that know Me know better get that, I get excited when I get new kit and much more mean it as, look at this, who wants to come and play with me, so with that in mind I just though I'd write about what a fantastic week I've had and hope you enjoy with Me….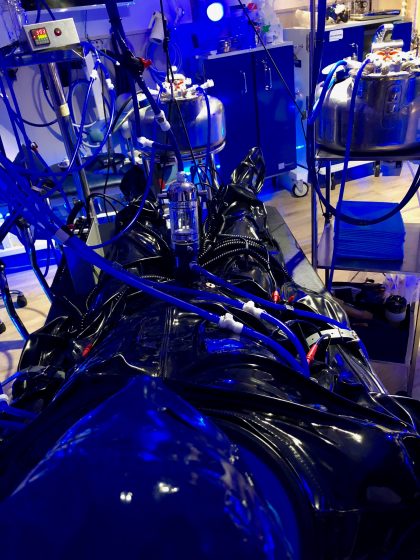 A visit from My LabRat is always welcome, I am very lucky he fly's in from Europe to visit Me and usually stays a good few days, hard work, well yes of course, especially by the end of his stay, good fun, yes of course, experimental and educational, indeed, for both of us in our journey together I hope,  I feel we have formed a unique bond and our play gets better and better each visit, well that's how I feel, i sincerely hope his feelings are the same, he does keep coming back so fingers crossed…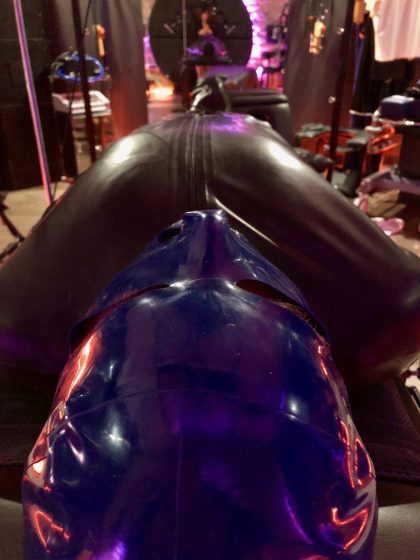 So after five days sadly off he flew to pastures afar, we even managed a little dungeon play this time round, he has left Me with fond memories and looking forward to his next visit.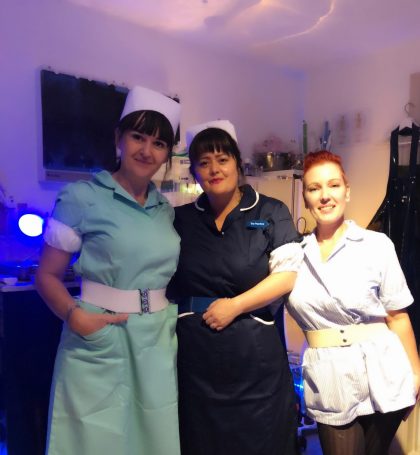 So a day off, well a day off of sorts, after deep cleaning the Practice, can you imagine the mayhem after 5 days play, whilst tidied and washed down nightly I give it a deep clean most weeks so the day after LabRat was that day, along the very next day came the beautiful Mistress Jane and her delightful assistant Miss Trixy Lamour, they brought with them Slave Phoenix for some good fun and play, a really lucky boy with the attention of three I think, I have worked with these two ladies previously and each time gets better and better as we bounce off each other throughout the session. A fantastic day followed by a nice lunch in a local hostelry and all too soon it was time to head off home for the ladies and I then enjoyed My half day off, On the 24th the three of us are having a girly day out in London, lock up your husbands and sons, the gal's are coming to town, hahaha!!
Just to tie those two things together, My LabRat has been asking Me for some time now to enact a scenario for him, I must admit that wasn't I keen initially but then I spoke with Mistress Jane who assured Me she had done it many times and was happy to do it with Me, over a period of time I have not only got My head around the idea I am looking forward to it very much, I have fingers crossed that My LabRat can find time for a visit before Christmas so we can do it as unfortunately after Christmas the circumstance will change and the idea will have to be shelved for an undetermined time….bugger, a turn around on My part and now the possibility of a denial, life has its twists and turns…
Thanks for reading I appreciate all the comments and emails I get regards My blog and hope this one is met as well, take care Dr.Sara xx