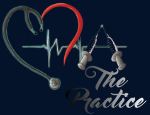 I'm so excited I couldn't help Myself and blog, the extension, new bit, addition, call it what you may is done and finished, I am too busy this week and away much of next week unfortunately so do not have time to do anything but blog, as soon as I return I will take and edit pictures and post a new page on the site not only showing the additional room but also explaining it's purpose. Till then you'll have to keep guessing. It is the *nuts* though if I do say so Myself…
Take care
Sara xx
More Improvements at The Practice
I am as I have freely admitted elsewhere a tweaker, I like to constantly tweak and in My not so humble opinion improve all My sites and so with that in mind I have added a little video clip to the front page of this site so those that have not yet been to visit Me can get a good idea of how awesome The Practice is and see some of the equipment contained therein. Well thats the idea anyway.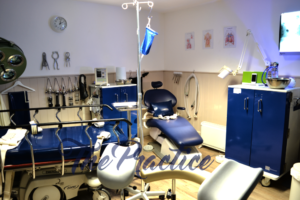 I have also updated the gallery page with some additional photo's showing the bits of new equipment I have added and taken said photo's with just the blue lights on so as to give an idea of the ambience of the sessions. I am trying!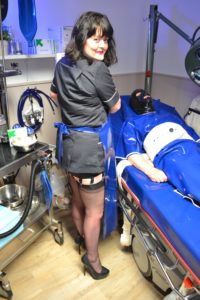 I will very shortly update and add photo's to the staff page, I have the photo's just not any spare time to run them through Affinity and watermark them. Soon though very soon, and don't forget plans are very much afoot for a huge improvement to The Practice that will when it happens add a freebie to every session, keep checking back folks…
DrSara xxx
Improvements at The Practice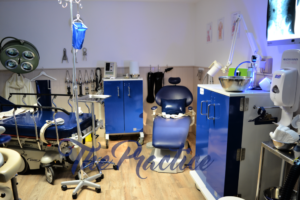 I admit it, I'm a tweaker, I can't help myself, My No1 says I'm a builder, always striving to be the best that I can be and do everything to the best standard that I can, he is not wrong, one of many reasons he is My No1.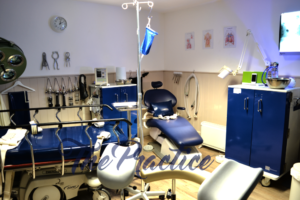 So whilst the change this time is subtle it is at the same time a major improvement, in My opinion anyway. Out has gone the cream coloured Medical Bristol Maid Cabinet to be replaced by not 1 but 2 Medical Nomad cabinets, the 2nd allows Me some more storage, less clutter is always good and the blue colour of the Nomad cabinets also fits in very well with the blue theme that I follow here at The Practice, attention to detail never goes amiss I think!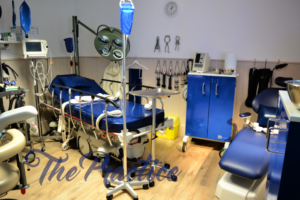 And just as a little tease, you may remember I swapped the hospital bed for the dental chair a little less than a month back, I have plans for the bed which will not only make The Practice an even better facility but will be a freebie on the end of each session, keep reading, all will be revealed in due course…
Thanks for reading
Dr.Sara