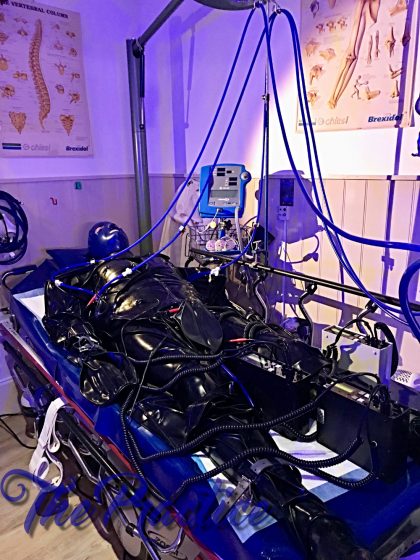 I have as you all know always been a fan of the lovely folks over at Serious Kit, I have 2 milkers and more tubes than you can shake a hairy stick at, now I am the very proud owner of not one but two serious kit vacuum suits, not being able to make up my mind I went for one of each, the more basic is about pulsation, encasement and bondage with torture points, the second is all about the electrics and works in conjunction with three erosteks and a 10 channel tens machine, both I have had slightly customised as you'd expect.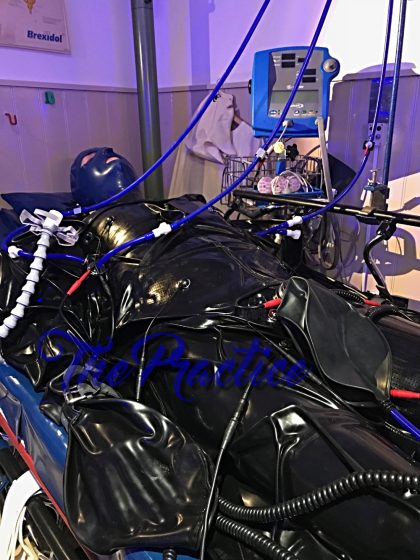 As I do always when I get new kit that involves a skill set I experiment, and now, blowing my very own trumpet, I have Mastered both, or should that be Mistress'd both, maybe Doctor'd both whichever you choose, I know how to use them and that means lots of fun and games in addition to the much fun and games already available here….I can't not at this stage say thanks to my long suffering guinea pigs and My LabRat too…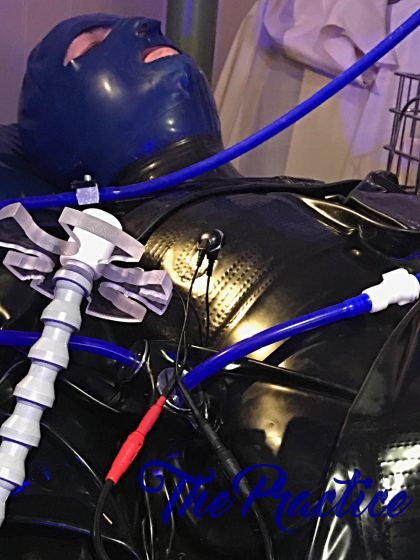 I have for now added a page to My website so you can see a few pictures and a small video clip, however given time and when I say time, I mean before Christmas I will be totally revamping My website here and over on My other persona DominaSara and at that time I will be offering specialist Serious Kit sessions in both My beloved Medical room as well as in My Dungeon, fondly known as Fallen Angel Studios..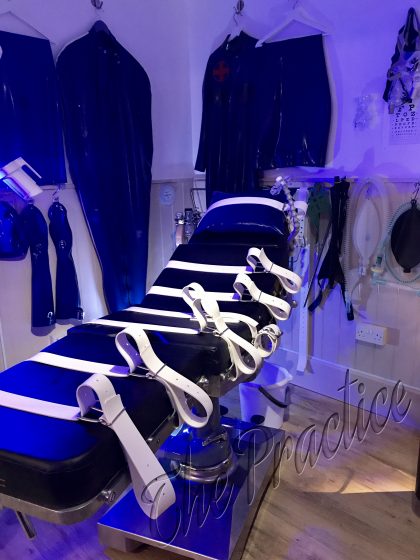 In other news and I know long over due, at last, Pheeeewwwww!!! I finally got the operating table recovered in glorious midnight blue latex to match the other pieces in The Practice…..stunning huh?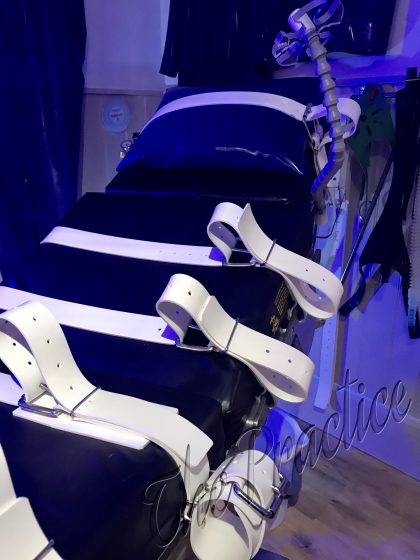 It wouldn't of course be complete without some beautiful silicone straps by ????? Serious Kit of course, the place is near complete now, it's My dream work space and now it's built I can finally get on with marketing it, to all those that have found Me already, thank you so much for all your visits, long may they continue and a general shout out and thank you that there have been enough of you to allow me to invest, My thanks are sincere, time to play and enjoy now mefinks….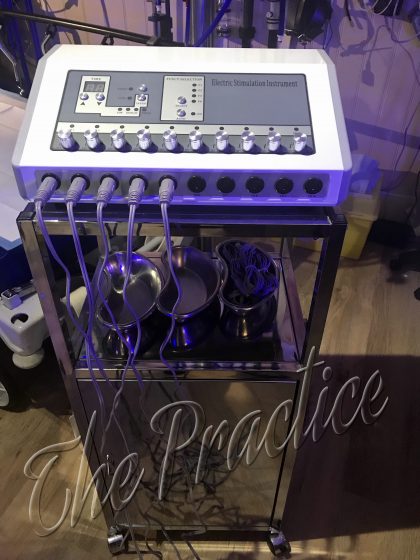 Can't remember if I showed you My 10 channel Tens before or not? just in case look above, I can get you buzzing, book quick I am getting busy….thanks for reading
Dr.Sara