Ok, ok, I am listening and more than that I am very grateful, enough of you have told me now I need to blog more often, so here I am, I'm grateful because at least I know you read it and I'm not wasting My time..
Actually I have lots to blog about, if I do it all in one it will be a really long read and probably boring so i'll split it up, there are lots and i do mean lots of good things happening here at The Practice, those though are for another day, this blog is just to let those of you that haven't noticed know that I have given My website a little sporing clean, a new template, some fancy boxes on the front page, I love those,  and I have updated the video and added a 2nd, those are now on their own page, I think it's an improvement and the few that have so far commented think so too.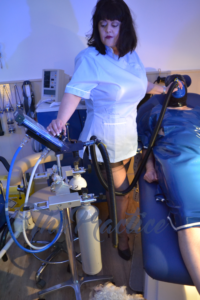 You'll probably notice that the only page with no real changes is the staff page, that one is of course full of pics of **lille 'ole me** the reason is two fold, I have two beautiful bespoke Nurse outfits in latex ready for a photo shoot, made by a very clever lady in Stevenage, I am just waiting for a wonderful latex Doctors coat and then we'll shoot some new pics, action shots and poses, it just seems pointless to do it twice, and in the meantime feel free to email me requests and I'll see what I can do *Smiles…..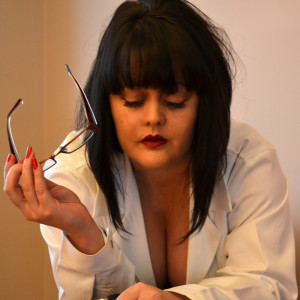 Think Latex will look good? I do…..so thanks for reading and check back soon I will try and do a blog a week the next five or so weeks..
Dr.Sara xx