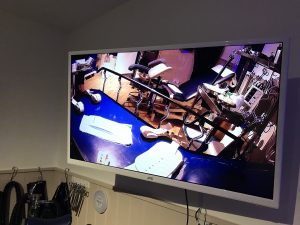 Just at the back end of last year I did a little experimenting with camera's, to start off it wasn't too successful but now after much experimentation it is perfect.
I have fitted a high definition bullet camera onto a magnetic arm, at various points around the room I have some steel plates bolted to the wall and now in situ next to each plate a switch so I can on a short wire plug the camera to the switch and at a flick beam live high def action to the large flat screen from a full range of angles, so if watching is your thing from each station you can now have a crystal clear view as I work on you.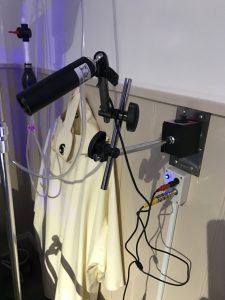 I have done it this way so it is a wired in method, because whilst the blue tooth way would have been substantially easier and cheaper it can and often does appear on other people monitors who are using blue tooth near by, that really wouldn't do I think. The reason I have done it at points is my little OCD problem, I couldn't bear the wires all over the floor had I just wired it straight into the back of the monitor. I prefer to call it attention to detail  and safety rather than OCD, either way it's done and it's awesome so just remind me at the start of your treatment if you'd like to watch in detail….
Thanks for reading
Dr.Sara