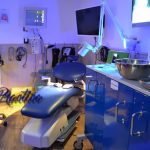 Well it has to be said Me and Mine have been very busy, gone is the purple and in is the Teal, more sound proofing has been added, some new bits of furniture, I am really pleased to say I have managed to increase the number of stations whilst at the same time creating much more floor space.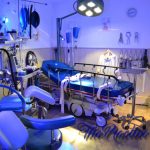 So far all the regulars love it and say it flows which is great as it is what I really wanted to achieve it is also a little lighter, we can still make it any colour you'd like with the canister lighting system but thus far the Teal is popular…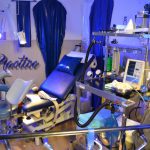 The positioning of some huge mirrors has assisted with the illusion of space, the boy's are loving being able to see Mistress administer the various implements, see the seams in My stockings as I strike with My cane and the like…I have to say I am very proud of it!
Not just the studio but also My beloved medical room The Practice has had some tweaks also, a little change to the lighting gives it even more ambience than previously.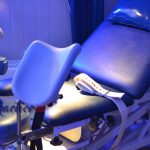 Both Quantiflex machines are fully loaded and now working as well of course as My Omedia, I have added a beautiful Critical Care Patient Monitor so I really can keep an eye on My patients, no more telling Me you're fine when your not, I'll know before you do **Smiles…..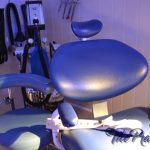 And finally I have added a 32 inch adjustable TV monitor and camera so as I work on you, should you choose you can lay back, look at the screen and watch close up exactly what I am doing to you.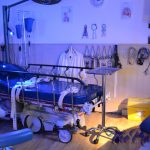 I'll look forward to seeing you all there soon……thanks for reading
Sara xx